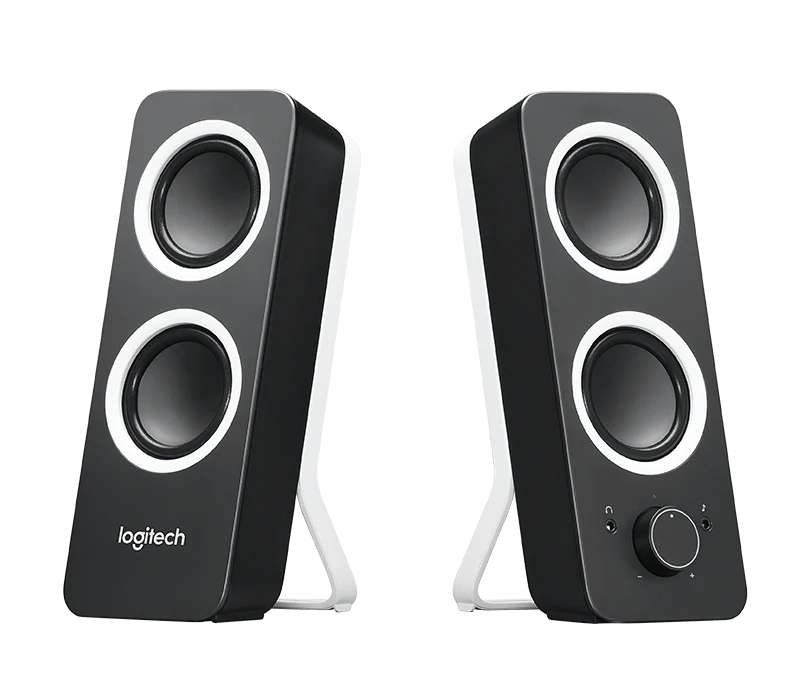 Having issues with audio or an audio device on your Windows laptop? We're here to help! We provide you with simple, step-by-step instructions to help resolve your laptop, desktop, or tablet's audio problems.
Understanding Common Audio Issues
Before we dive into solutions, we'd like to first identify the types of audio-related problems that may occur:
No sound output from the device.
Distorted or crackling sound.
Audio lag or desync with video.
Microphone not picking up sound.
Audio issues relating to a specific app or program.
Initial Quick Fixes
These quick fixes will often resolve most audio-related problems for Windows devices:
Volume Settings: Make sure that your device isn't muted or that the volume is set to a low level.
Restart Device: Sometimes simply rebooting your device can solve minor glitches.
Update Drivers: Go to 'Device Manager' > 'Sound, video and game controllers', right-click your audio device, and select 'Uninstall Device'. Restart your device, and Windows will re-install the base driver for this device.

If this doesn't work, we recommend finding the audio driver on the manufacturer's website. See our BIOS & Driver Updates guide for more information on how to find audio drivers.

Troubleshoot Sound Problems: Right-click the speaker icon located in the system tray (to the left of the Date & Time) and select 'Troubleshoot sound problems'. Follow the prompts to resolve audio issues.
Bluetooth speakers: If you're using a set of Bluetooth speakers, try unpairing the device in the Bluetooth menu, then re-pairing the speakers with your computer.
Speakers with 3.5mm Audio Jack or USB: Try unplugging, and then plugging the speaker's input cable back into the same port.
No Audio In One App or Program:

Web browsers such as Google Chrome and Mozilla Firefox allow users to 'Mute' a specific tab. Right-click the tab and ensure that it's not muted (The option will say "Unmute tab" if currently muted).
Right-click the speaker icon in the system tray and select 'Volume Mixer'. Ensure that the program or app that you're using has its volume level is not turned down or muted.

Audio Interface: If you're using a USB audio interface for your streaming or audio production set up, please refer to the equipment manufacturer's setup and troubleshooting guides.
Laptop-Specific Troubleshooting
If you're using a Windows laptop:
Function Keys: Sometimes have function keys (e.g. F1, F2) that can mute or adjust volume. Please ensure that you haven't accidentally pressed these and muted your device.
Internal Speakers: Confirm that your default audio output device is set to Internal Speakers, and not headphones or another external device. To check this, right-click the speaker icon (located next to the Time & Date) and select Sound settings. Select Sounds to open the Sounds menu, then check the 'Output device' is set to Speakers or Internal Speakers.
Desktop-specific Troubleshooting
If you're using a Windows desktop:
External Speakers: Ensure that your speakers are powered on, and connected to the right port. The 3.5mm audio output socket that is located on the rear of a desktop computer is generally coloured 'green'.
Audio Jacks: The most common audio output is the 3.5mm output on motherboard, however if this isn't working you could try the 3.5mm audio socket located on the front I/O panel of the computer. If this port is unavailable, or has the same results, please try using a set of USB Speakers, or a USB Headset.
Tablet-specific Troubleshooting
If you're using a Windows-based tablet:
Bluetooth: If using Bluetooth headphones, or speakers, ensure that they're paired and connected to your device. If already paired, you could try unpairing the headphones or speakers in the Bluetooth settings menu, then re-pairing them.
Windows Audio Services: Go to 'Services.msc' and ensure that 'Windows Audio' and 'Windows Audio Endpoint Builder' services are running. You can right-click these two services, and click 'restart' to reset the service.
Audio Issues FAQs
Why is there a red cross on the speaker/audio icon?
This usually indicates that your device is muted. Click on the speaker icon and adjust the volume slider to unmute your device.
Why is there no sound coming from my computer?
There are several reasons that this issue may occur. If the audio volume level has been adjusted, and is not muted, then we recommend restarting your computer. This can often fix small software and hardware glitches. If restarting your computer doesn't work, you can try running the Windows Audio Troubleshooter. This tool can automatically detect and resolve many common audio problems. To run this tool, simply right-click the speaker icon in the system tray, and select 'Troubleshoot sound problems'.
Why is the sound on my computer only coming from one speaker?
There are a few possible reasons why the sound on your computer might only be coming from one speaker. One possibility is that the balance setting on your computer is not centered. You can check this by clicking on the speaker icon in the system tray and selecting "Sound settings."
Another possibility is that there is a problem with the audio cable connecting your speakers to your computer. Try using a different cable to see if that fixes the problem.